Teaching Materials & Presentations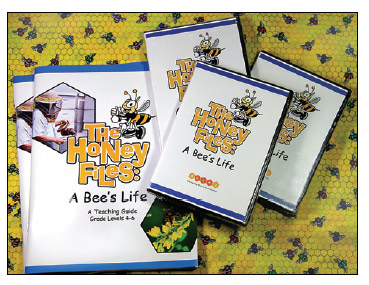 At Fairhaven Farm, we share many people's growing concern for environmental changes that increasingly threaten the existence of honey bees - nature's pollinators - which are responsible for cross-pollinating at least 30% of the world's crops and 90% of its wild plants.
We have a wide variety of primary school teaching materials that include worksheets, DVDs, hand-outs and activity pages (colouring, mazes, connect-the-dots etc.) for schools and can also give educational presentations to schools and groups.
Presentations
Ask us about visiting your school or group for a presentation on bees and beekeeping!
We also have a teacher's guide for primary grades with educational materials providing information & classroom activity worksheets about bees, honey and pollination.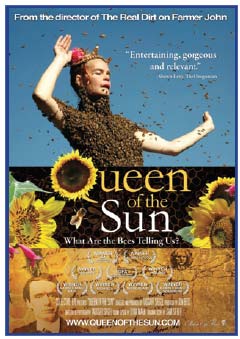 We are pleased to be able to offer the award-winning documentary QUEEN OF THE SUN: What are the Bees Telling Us? for private or public showings.
This highly acclaimed 2010 film highlights the catastrophic disappearance of bees globally by delving into the fascinating life of the hive & the struggles facing beekeepers today.