Naturally raised, traditional, wholesome food.

Ahh, spring finally arrived, albeit only for a week or so and we took the opportunity to open the hives and see how the bees fared over the winter. This has been a stressful event the past few years as harsh winters and environmental toxins took their toll, resulting in high winter mortality. This year we are excited to report our lowest losses in 4 years! And the survivors got an early start to the season -- new brood have already been hatching out and field bees are already gathering nectar so we are optimistic about a having a good season.
There are also lots of shows at this time of year: We are always happy to participate in educational events, such as theGreen Living Show in Toronto and the Earth Week event at H&R Reit. And we had another successful day at the Erin Ho
me & Lifestyle Show -- our hometown show!
We received apetition via Change.org supporting Canadian Beekeepers struggling in the face of growing competition from cheap imported honey. That includes illegal Chinese fake "honey" that is laced with antibiotics banned in Canada that has been so processed and mixed with sugar or corn starch that it is no longer considered to be honey. (See "Honey Laundering: The sour side of Nature's Golden Sweetener" Globe & Mail). 
This is a health issue as well as an economic one. The link to the petition is Here.
Shop online
---
Upcoming Shows
Etobicoke Butterfly Festival
Sunday, May 29, 2016
35 Jutland Rd.,  10 a.m.-1 p.m.
http://www.facebook.com/events/1704081549881045/

Retail Locations
Fairhaven Farm Booth #211
Mississauga Flea Market Food Court
3092 Mavis Rd. N of Dundas
Mississauga, Ontario
Sat. & Sun. 10-6 
Fairhaven Farm Booth 545K & 547K
Dixie-401 Flea Market Food Court
5150 Dixie Rd. S. of 401
Mississauga, Ontario
Sat. & Sun. 10-6
MacMillan's Acton
6834 Hwy 7 West 
Acton, Ontario L7J 2L7
519-853-0311
MacMillan's Guelph
715 Wellington St. W.
Guelph, Ontario N1H 8L8
519-265-5592
Mejores Foods
67 Main St., Erin ON N0B 1T0
519-833-9600 
Black Angus Bakery & Catering
443 Erie St. Unit 2
Stratford, ON N5A 2N3
519-273-2253 
Ontario Honey House
1477 Eglinton Ave. West
Toronto ON M5E 2G6
647-787-6657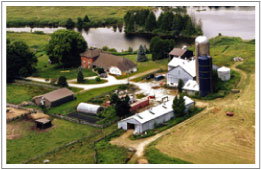 Pesticide, chemical,
antibiotic & hormone free
At Fairhaven Farm we believe that both livestock and crops are best raised as naturally as possible.