Naturally raised, traditional, wholesome food.

Just because it's January doesn't mean we have time to slow down! Winter is time to restock a lot of our inventory -- making candles & lip balm from the beeswax collected over the summer, for example. And this is the best time of year to replenish our stock of delicious creamed honey -- Clover, Lavender, Lemon, Orange, Cinnamon, Ginger and our popular chocolate honey spread. 
We're also setting up at Sunnybrook Health Sciences Centre several times a month. Our first day was fantastic and we enjoyed talking to all the staff and visitors who stopped by our booth to try our products. 
And we're very proud to be involved in the Kids Pay It Forward crowdfunding initiative to raise funds for the Yee Hong Welness Foundation. It's great to see young people and communities joining together to help others. With more than 100 famlies participating so far, and more still joining in, the response has exceeded organizers' expectations! You can help by contacting the organizers and either buying a jar honey from them, or offering to take a case to sell to help raise funds. 
Shop online
---
Special Events
Sunnybrook Health Sciences Centre
207 Bayview Avenue, Toronto
8 a.m. to 4 p.m.
Fri. Jan. 26 -- EG Craft area
Thurs. Feb. 8 -- Holland Centre
Fri. Feb. 23 -- D1 Breezeway
Fri. March 2 -- EG Craft area
Fri. March 9 -- EG Craft area
Fri. May 18 -- D1 Breezeway 
Retail Locations

Mississauga Flea Market
3092 Mavis Rd. N of Dundas
Sat. & Sun. 10-6
Honey available inside flea market
at booth selling nuts. 
Fairhaven Farm Booth 545K & 547K
Dixie-401 Flea Market Food Court
CLOSED
MacMillan's Acton
519-853-0311
MacMillan's Guelph
519-265-5592
Black Angus Bakery & Catering
Stratford, 519-273-2253
Ontario Honey House
Toronto 647-787-6657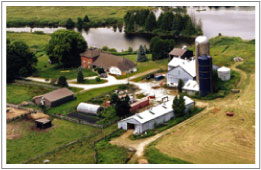 Pesticide, chemical,
antibiotic & hormone free
At Fairhaven Farm we believe that both livestock and crops are best raised as naturally as possible.