Naturally raised, traditional, wholesome food.
We are committed to maintaining our 2017 pricing, despite the high cost of replacing colonies lost over the winter. 


It's Farmers' Market Season again! We are excited to participate in several markets and chat with our customers again after a very difficult winter for our bees. In some of our bee yards, we had fewer than 15% losses but in a couple of others, the losses were greater than 70%. It was heartbreaking to visit those yards for the first time and encounter, not the familiar buzzing of tens of thousands of bees gathering pollen, but only .... silence. 
At least the colonies that survived are very strong and almost ready for honey boxes. If the weather stays nice, we should have our first crop in July. Until then, we have enough of our 2017 harvest for anyone looking for delicious, pure Ontario honey. See you at the market!
Shop online
---
Special Events
Sunnybrook Health Sciences Centre
207 Bayview Avenue, Toronto
8 a.m. to 4 p.m.
Mon. June 11, D1 Breezeway
Tues. July 24, Odette Cancer Centre

Hillsburgh Library Grand Opening
Friday, June 15, 5-8:30
Station Rd. & Main St. 
Farmers' Markets
Brampton Farmers' Market 
Saturdays 7 a.m. to 1 p.m.
June 16 to Nov. 3
Main St. North of Queen St.
Brampton Mount Pleasant Market
Thursday aft. & eve. (Time TBA)
June 21 to Oct. 4
At GO Station 
Georgetown Farmers' Market
Saturdays 8 a.m. to noon
June 2 to Oct. 13
Main St.
Acton Farmers' Market on 7
Thursdays 3-7 p.m.
June 7 - Oct. 25
365 Queen St.  (Hwy. 7) at Churchill
Bethel Church parking lot
Erin Farmers' Market
Fridays, 3-7 p.m.
MacMillan Park, Main St. Erin
June 29 to Sept. 28
Across from ValuMart

Retail Locations
Mississauga Flea Market
3092 Mavis Rd. N of Dundas
Sat. & Sun. 10-6
Honey available inside flea market
at booth selling nuts. 
Fairhaven Farm Booth 545K & 547K
Dixie-401 Flea Market Food Court
CLOSED
MacMillan's Acton
519-853-0311
MacMillan's Guelph
519-265-5592 
Black Angus Bakery & Catering
Stratford, 519-273-2253
Ontario Honey House
Toronto 647-787-6657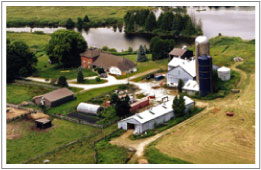 Pesticide, chemical,
antibiotic & hormone free
At Fairhaven Farm we believe that both livestock and crops are best raised as naturally as possible.