Naturally raised, traditional, wholesome food.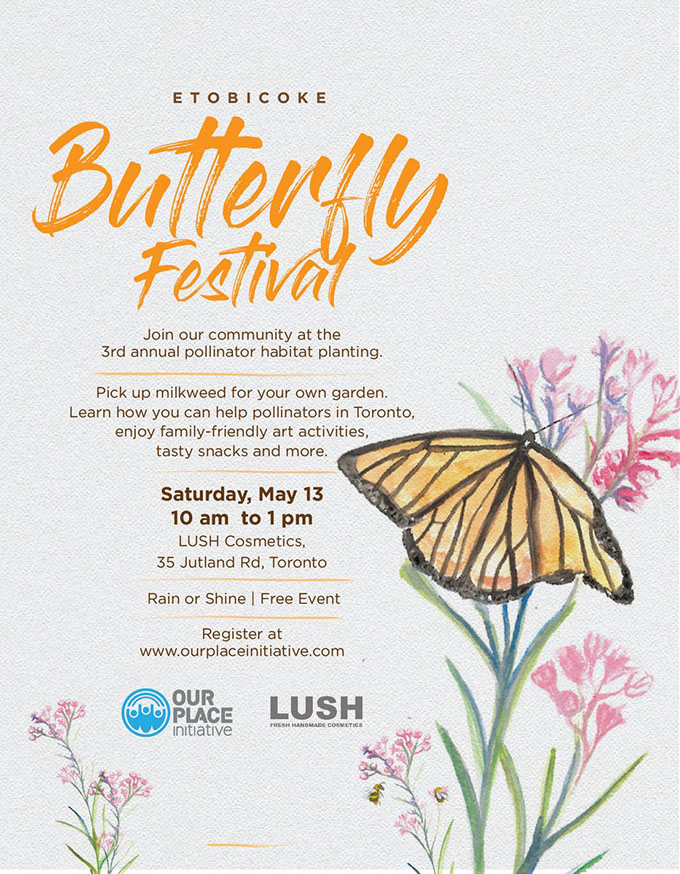 DIXIE LOCATION IS CLOSED:  We regret that we have made the difficult decision to close our location at the Dixie-401 Flea Market. With summer coming, we have too many commitments to staff that location ourselves and have not been able to hire staff for that location. But, we are participating in farmers' markets in Brampton and Georgetown on Saturday mornings. And customers can still find us at the Mississauga Flea Market only 12 minutes from the Dixie location. The address is in the bar at the right.
Good News: We were able to open our hives at our home yard during the warm spell in February and ALL the hives have not only survived the winter, but the populations look very strong. If they make it till spring, it will be the first time in several years that we haven't suffered crippling winter losses. We are so grateful to our new neighbours, who have made the ethical decision to farm organically. No more pesticides and GM crops to contaminate our environment and sicken or kill our bees. Thanks Matt & Loren!
We often are asked how we harvest our honey. Below are some photos of the extraction process. First, the frames are removed from the hives and the wax cappings are sliced off, either with a heated knife or with a scraper tool. Then the frames are put into an extractor which spins around; the centrifugal force removes the honey from the frames. It pours out of the extractor into a strainer which catches the larger pieces of wax & other debris. From there the honey goes into the bottling tank and into the jars, ready for customers to enjoy! Below are some photos of our family in the honey house.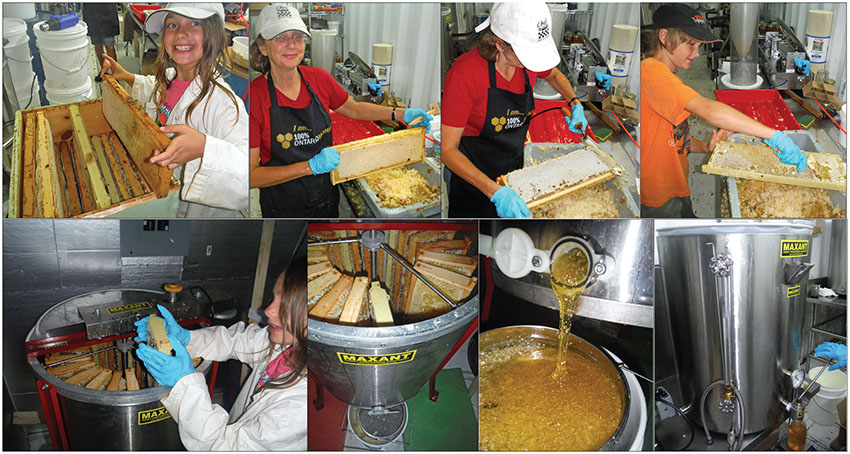 Shop online
---
Special Events
Etobicoke Butterfly Festival
LUSH Cosmetics
35 Jutland Rd., Toronto
Sat., May 13, 10am - 1pm 
Retail Locations
Fairhaven Farm Booth #211
Mississauga Flea Market Food Court
3092 Mavis Rd. N of Dundas
Mississauga, Ontario
Sat. & Sun. 10-6 
Fairhaven Farm Booth 545K & 547K
Dixie-401 Flea Market Food Court
CLOSED
Leslieville Farm To Table Co-Op Market, Toronto
416-835-4993

MacMillan's Acton
519-853-0311
MacMillan's Guelph
519-265-5592
Mejores Foods
Erin 519-833-9600
Black Angus Bakery & Catering
Stratford, 519-273-2253
Ontario Honey House
Toronto 647-787-6657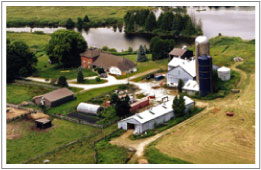 Pesticide, chemical,
antibiotic & hormone free
At Fairhaven Farm we believe that both livestock and crops are best raised as naturally as possible.