Naturally raised, traditional, wholesome food.
We finally had the chance to remove the winter wraps and peek into the hives April 21. Our surviving colonies were already going strong and were crazy active -- it must have been cabin fever after the extended winter this year! This photo was taken at our yard in Erin.

We enjoyed another fantastic Earty Week event at the Bell Canada offices in Mississauga organized by Reit Property Management. So great to see all the familiar faces and talk about our favourite subject -- bees!
After a very late start due to an unusually cold spring (topped off by an ice storm), the bees are finally out and about, looking for early pollen and nectar sources. Hopefully, we have a warm and sunny spring so they can catch up. Winter losses this year are predicted to be 50% and higher and we are approaching those numbers in our own bee yards. We'll be concentrating on rebuilding colonies over the next month or so.
But the survivors are going strong as can be seen on videos posted on our Facebook page ... Fairhaven Farm Honey. 
Also, we're excited to be preparing for our summer farmers' markets -- please see the listings on the right side of this page for a market near you.
Shop online
---
Special Events
Sunnybrook Health Sciences Centre
207 Bayview Avenue, Toronto
8 a.m. to 4 p.m.
Fri. May 18 -- D1 Breezeway
Farmers' Markets
Brampton Farmers' Market 
Saturdays 7 a.m. to 1 p.m.
June 16 to Nov. 3
Main St. North of Queen St.
Brampton Mount Pleasant Market
Thursday aft. & eve. (Time TBA)
June 21 to Oct. 4
At GO Station 
Georgetown Farmers' Market
Saturdays 8 a.m. to noon
June 2 to Oct. 13
Main St.
Acton Farmers' Market on 7
Thursdays 3-7 p.m.
June 7 - Oct. 25
365 Queen St.  (Hwy. 7) at Churchill
Bethel Church parking lot
Erin Farmers' Market
Fridays, 3-7 p.m.
MacMillan Park, Main St. Erin
June 29 to Sept. 28
Across from ValuMart

Retail Locations
Mississauga Flea Market
3092 Mavis Rd. N of Dundas
Sat. & Sun. 10-6
Honey available inside flea market
at booth selling nuts. 
Fairhaven Farm Booth 545K & 547K
Dixie-401 Flea Market Food Court
CLOSED
MacMillan's Acton
519-853-0311
MacMillan's Guelph
519-265-5592
Black Angus Bakery & Catering
Stratford, 519-273-2253
Ontario Honey House
Toronto 647-787-6657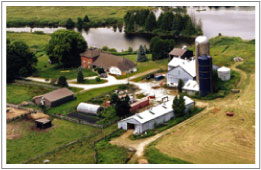 Pesticide, chemical,
antibiotic & hormone free
At Fairhaven Farm we believe that both livestock and crops are best raised as naturally as possible.