Naturally raised, traditional, wholesome food.
Come join us at the Teak Barn in Erin this Saturday and Sunday where we'll have our delicious honey plus all sorts of gift ideas for the holidays --including gift boxes and baskets starting at only $12. Visit with other vendors selling a variethy of decorative accessories, food and crafts!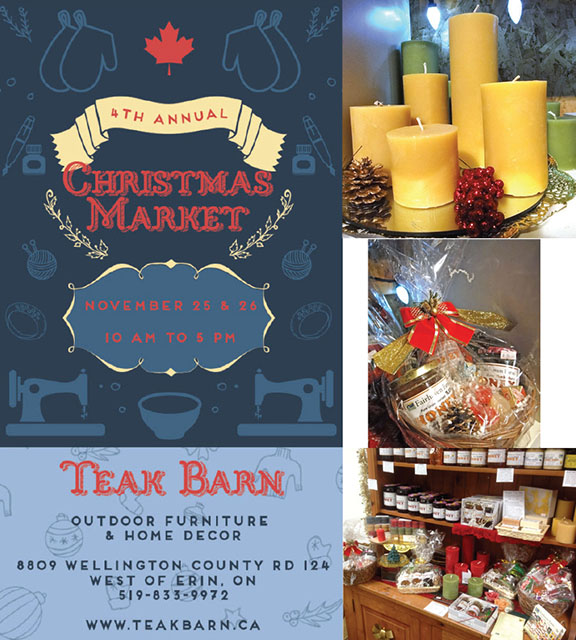 Lots of changes over the summer and things are finally settling down after a very late harvest (due to all the rain). Both our Dixie Rd. and Mississauga Flea Market locations are now closed. But our honey is still available at the Mississauga Flea Market. The booth selling nuts, just outside the food court, is now carrying our honey.
We will be at the Brampton, Acton and Teak Barn Christmas events in November. Check the sidebar for times and locations! We'll have all our usual honey products, plus gift boxes and baskets starting at only $12, featuring honey, tea, shortbread, cookies and sweets.
Thanks again to the City of Brampton for organizing another fantastic Christmas market this weekend. Always a great atmosphere and an exciting Santa Claus Parade!
Shop online
---
Special Events
Teak Barn 4th Annual Christmas Market
8809 Wellington Rd. 124, Erin
Nov. 25 & 26 10-5
Retail Locations

Mississauga Flea Market Food Court
3092 Mavis Rd. N of Dundas
CLOSED -- honey available inside flea market
at booth selling nuts. 
Fairhaven Farm Booth 545K & 547K
Dixie-401 Flea Market Food Court
CLOSED
Leslieville Farm To Table Co-Op Market, Toronto
416-835-4993

MacMillan's Acton
519-853-0311
MacMillan's Guelph
519-265-5592
Mejores Foods
Erin 519-833-9600
Black Angus Bakery & Catering
Stratford, 519-273-2253
Ontario Honey House
Toronto 647-787-6657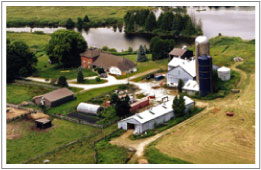 Pesticide, chemical,
antibiotic & hormone free
At Fairhaven Farm we believe that both livestock and crops are best raised as naturally as possible.