Equine
Fairhaven Farm is ideally located for pleasure riding. We are adjacent to the beautiful Elora Cataract Trailway with its 42 kilometres of groomed trails and there are plenty of trails around our 100-acre property. We also have a 70-foot round pen.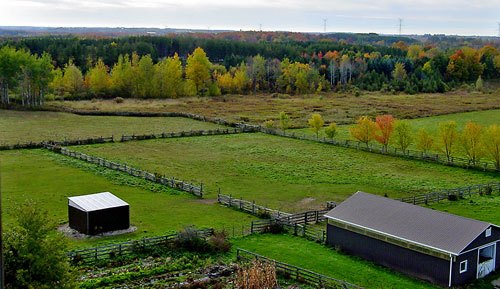 Facilities include a 6-stall barn with spacious 11' x 13' box stalls. The barn has heated water and each stall has an electrical outlet for heated water buckets in winter. The horses enjoy 5 paddocks ranging from 1/2 acre to 3 acres plus an 8-acre pasture. There are 3 run-in sheds and each paddock also has heated waterers. Fencing is either oak-board or split rail.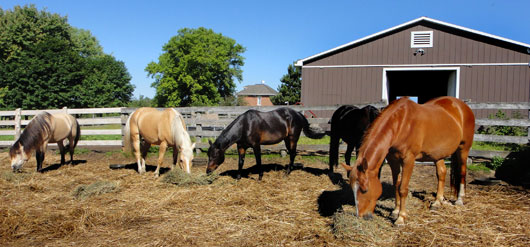 We offer a range of options for horse enthusiasts including indoor board, pasture board and part-boarding for 2 of our horses. Board includes blanketing in winter, daily turnout (for indoor board), twice daily feeding of grain/supplements (provided by owner) and hay which is grown on site. We feed our horses small square bales of hay, even though they are far more labour-intensive to produce and store, because we believe they are less dusty & less mouldy.

Indoor Board: $350/month
Outdoor Board: $275/month
Part-Board: Negotiable

We are also willing to discuss board in exchange for stable help.